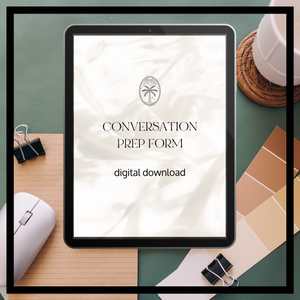 Set To Scale
Conversation Prep Form
Regular price
$15.00
$0.00
Unit price
per
Whatever you do, don't show up for a tough conversation without a plan. 
Tough conversations with team members are no one's favorite.  
I created this Conversation Prep form to walk managers prepare for a conversation with a team member.  Using proven (and hard earned tbh) conversation tips to keep the conversation real, straightforward, and compassionate, you can handle anything that comes your way when leading a team.  
---